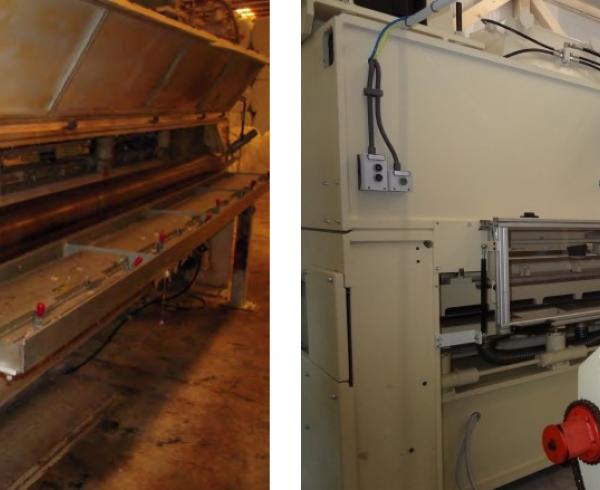 Within the last years several projects with electrical and/or mechanical refurbishing were realised from NOWOTECMA together with our partners in Germany (Hof), Italy (Prato) or United States (SC).
We may offer either for your own line or for a machine/line we have for sale e.g an electrical upgrade is an economical investment for 20 year old machines which are in good mechanical shape. 
Based on our network with all european machine suppliers like Autefa (Fehrer), Dilo, Trützschler or the Andritz group (with the brands Thibeau and Asselin) do we get quickly the required original spare parts or technical documentation from almost every machine which comes available.