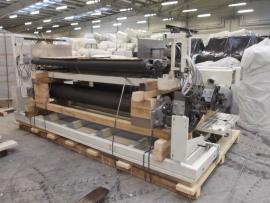 Do not hesitate to contact us in case you have any textile machinery surplus. We are interested to buy, prefered in running condition and with some time to find a customer.
With our qualified rigging partners all over the world, we promise to finish dismantling in time and without any interference to your production. This is confirmed from our clients, please ask for a reference list from your country.
We grant a smooth business with our service of dismantling and loading and 100% payment before the machinery will leave your premises.